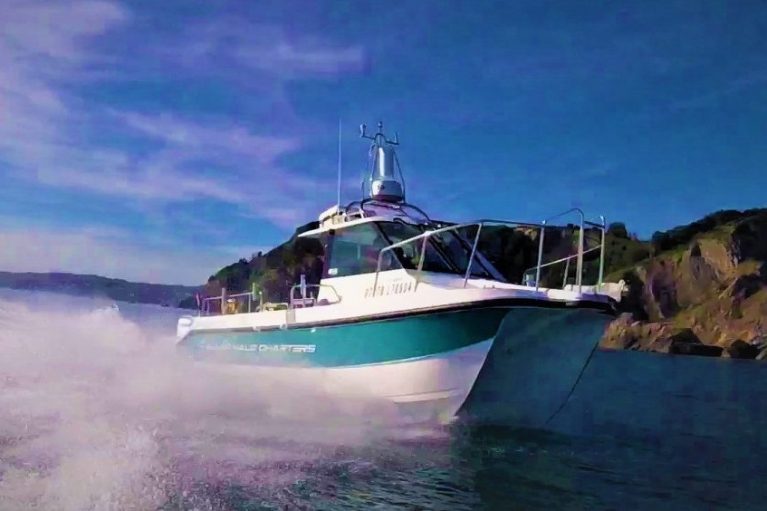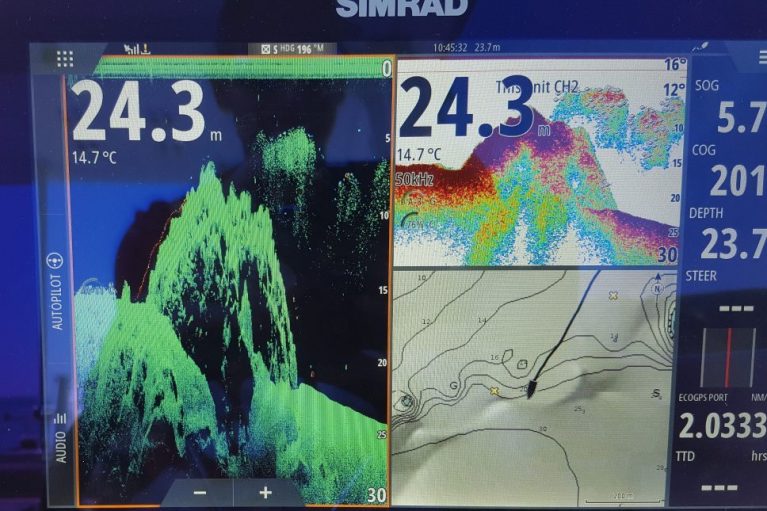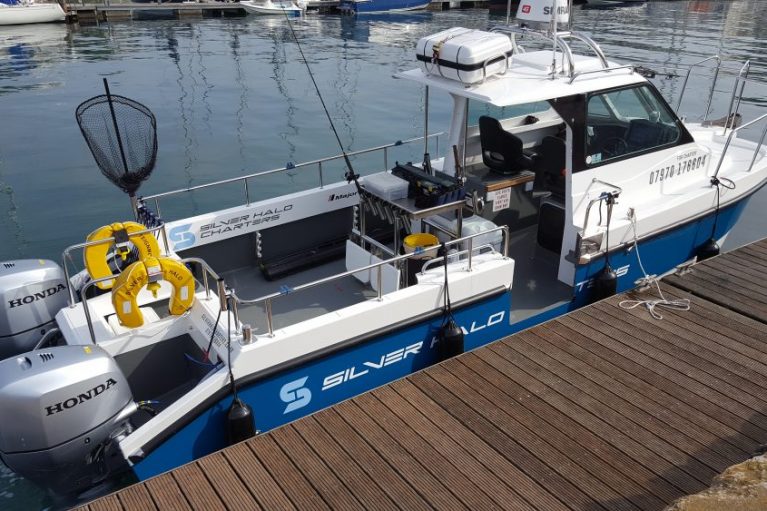 Silver Halo is a 7.9m Cheetah Marine catamaran, built in 2018 to the highest standards and a bespoke design.
Coded for 8 people including crew. A mix of practicality and versatility which provides plenty of deck space (3.5m x 2.6m) for rod and line angling for up to four anglers.
With a shallow draught we are able to fish in shallower water and closer to structure – ideal for casting hard or soft plastics and searching out predatory fish amongst the kelp beds and rocky gullies.
A rear platform and side door allow easy access to the water, ideal for landing larger fish or diving and snorkelling.
Silver Halo is fully outfitted with the latest Simrad electronics including a 12″ NSS Evo 3,  sonar, 3D Structure scan, 4G radar, VHF, A.I.S, auto pilot and a 100w stereo sound system.
With full fuel tanks, Silverhalo's range is over 150 miles. Cruising at around 20 knots, with a top speed of over 30, getting to our destination is quick, easy and safe.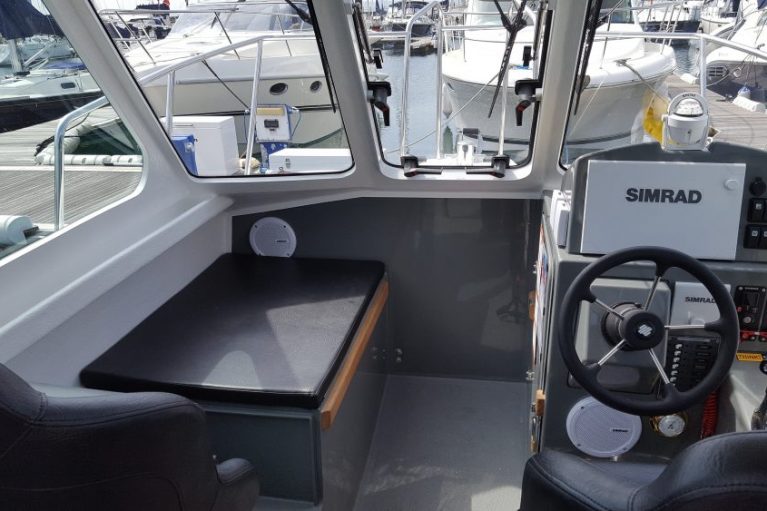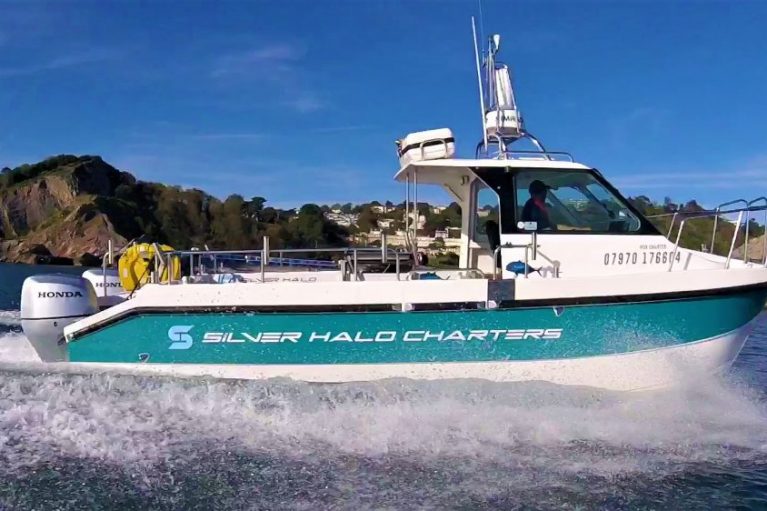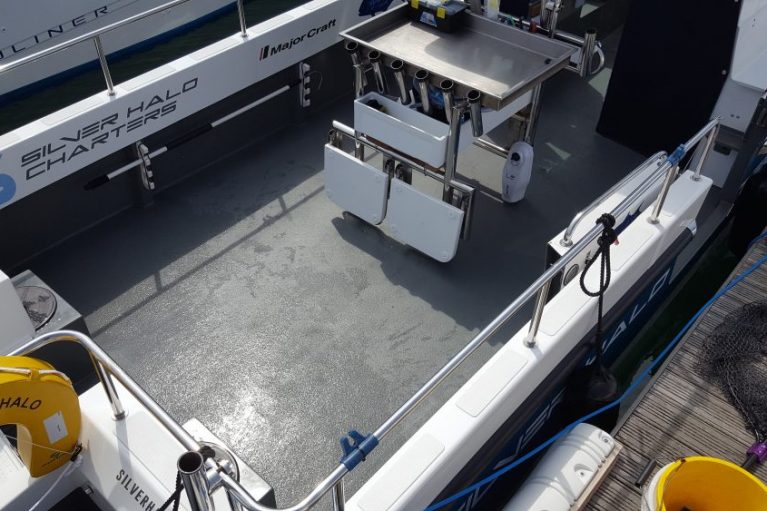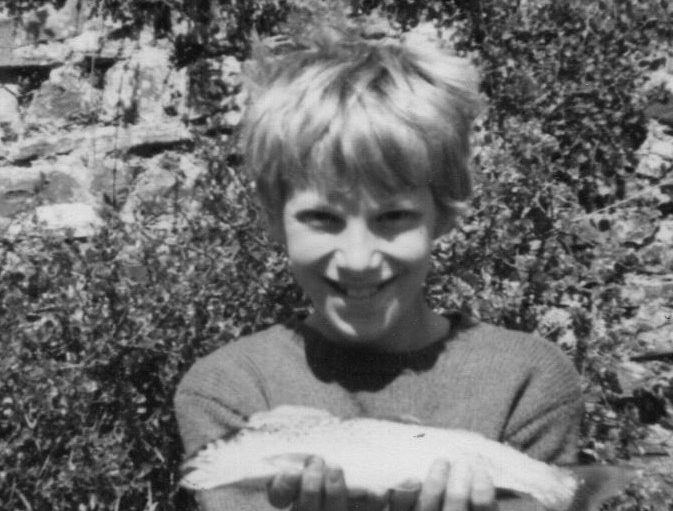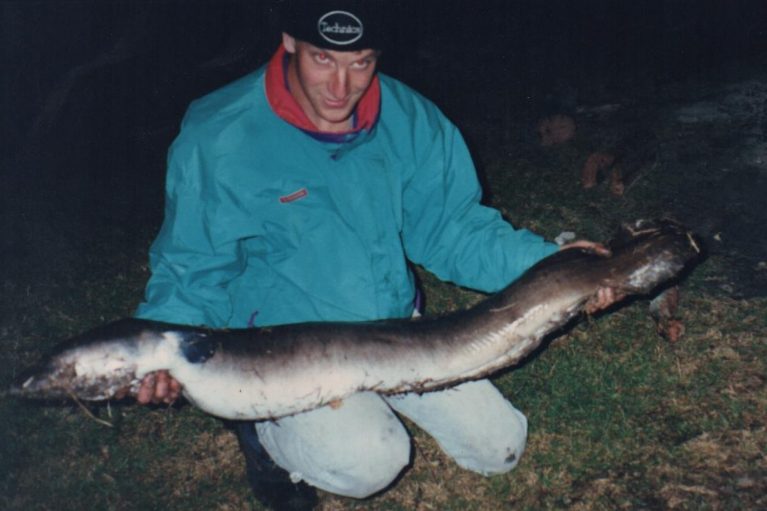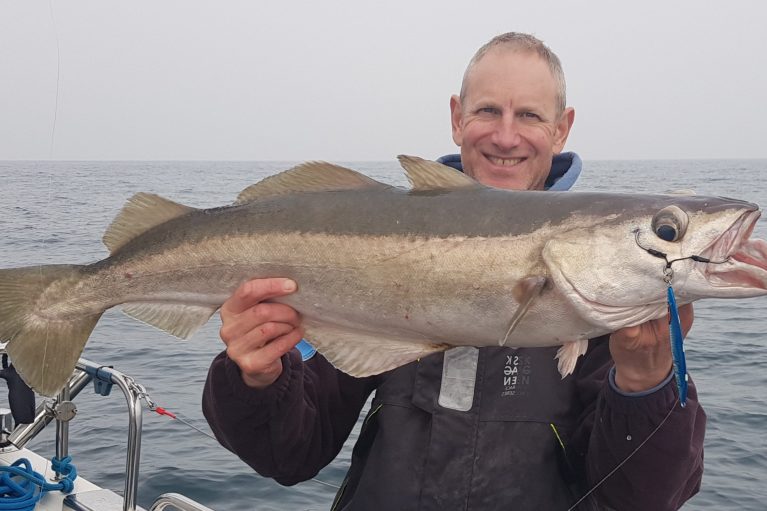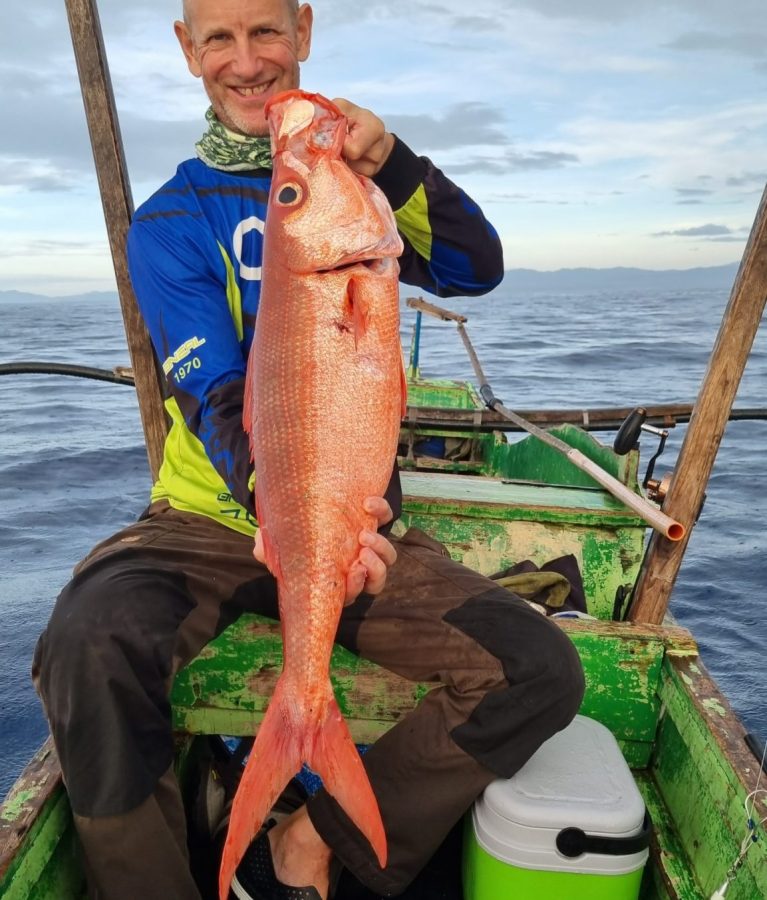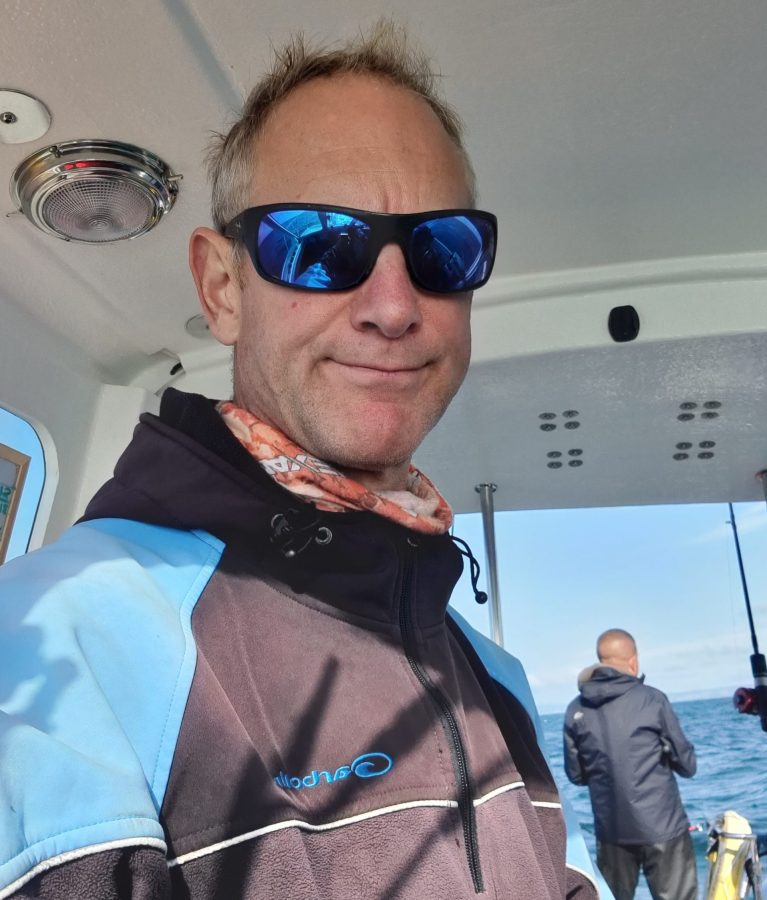 Matt Forrester, Skipper and owner of SILVER HALO, has been a keen fisherman since the age of 9 years old.
It all started in the late seventies around Torrington, North Devon, fishing with two younger brothers, Ben and Dan, on the river Torridge for trout, eels and dace. Many a weekend were also spent coarse fishing on the waters at Stevenstone, Cranford and Darracott Reservoir.
Regular trips to grandparents living in Torquay during the Summer holidays also allowed pier and rock fishing, with the added bonus of occasional trips on his Uncle's 12ft boat, Miss Makkerel.
The late 80's were spent fishing in South Devon, mostly on the Dart for trout and mullet and occasionally fishing all night in the lower reaches, dead baiting for big eels.
At 18, Matt completed a YTS in fish farming. Work experience was at Valley Springs Trout farm near Slapton, South Devon and the theory completed at Hampshire College of Agriculture, Sparsholt.
Then in the nineties, Matt travelled to Australia twice. This was perfect for regular surfing and fishing, catching a wide range of fresh and salt water species, the standout was a monster fresh water eel at approx 1.8m long and 200mm round!
Through the 2000's and 2010's he also travelled to South Africa many times, a good amount of time was spent lure and fly fishing in the freshwater dams for Large Mouth Bass and Yellow Tail.
Matt bought his first boat, a Warrior 175 back in 2012. A great fair weather boat and often used for wrecking trips up to 30 miles offshore. This first 5 years of boat ownership set things in motion for the new charter business and upgrade to the 7.9m Cheetah, SILVER HALO.
So then early in 2017 he completed all the requirements to become a full time commercial skipper and invested heavily in a new build, Cheetah Marine catamaran, named SILVER HALO. The charter trips started in 2018 and Matt completed 4 years of chartering before taking some time out in 2022.
Much of 2022 was spent living in the Philippines where he met his new wife Renelie. Whilst there, fishing was from small 'pumpboats' and a few amazing fish were caught including Ruby Snapper, Black Scabbard, Silver Scabbard, Grouper and various other species, almost all on his favourite method, Slow Pitch jigging,
Matt has quickly become a successful skipper, appearing in various magazines and also being involved in the 'bringing to market' of the Sidewinder Norse slow jigs range. He's helped 100's of happy clients grow their love for the sport and brought the style of slow pitch jigging to many of them. SPJ is still considered a fairly new style of angling in the UK and he's more than happy to provide any help and tuition onboard. Please get intouch for more info.