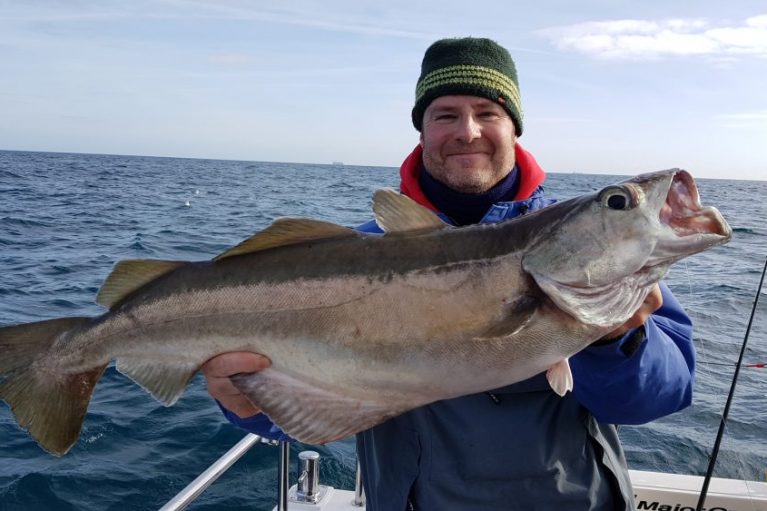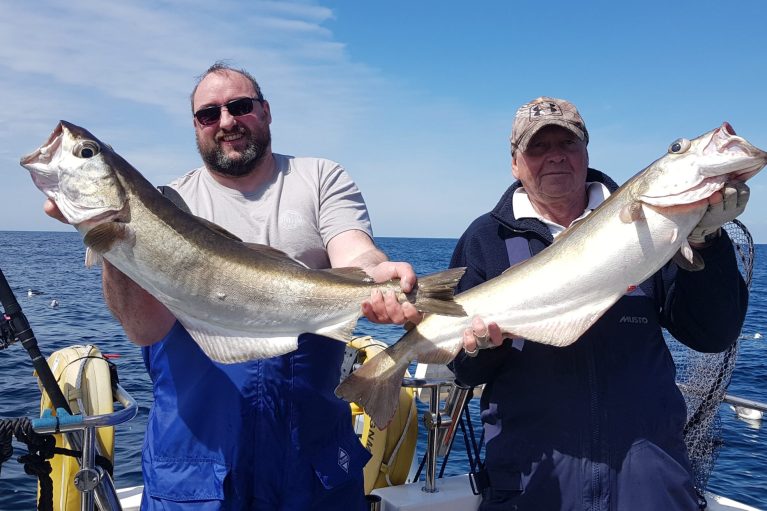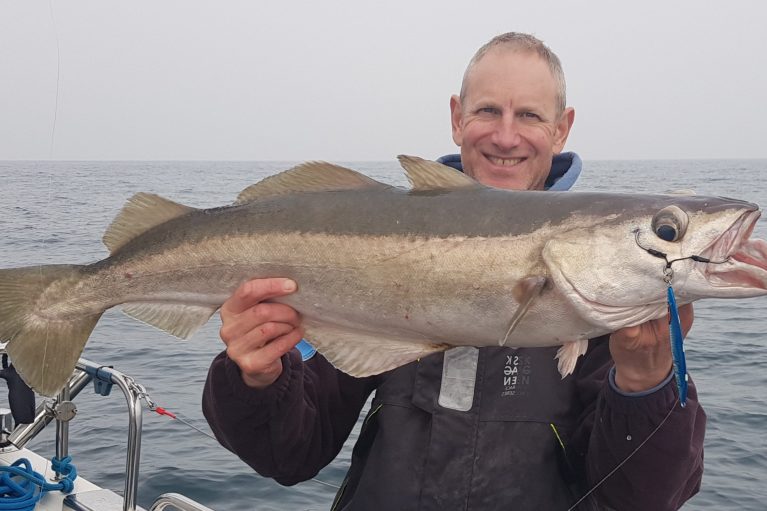 Our longer full day trips can be either inshore or offshore depending on what's best for the day. We usually have many choices and species to target and if your on a 'private, complete boat charter' can 'mix n match' it to your requirements.
We mostly drift fish the wrecks with lures and jigs. For the best sport we like to use the light tackle. Slow Pitch jig weights range from about 100g for shallower water and up to 250g for deeper water and if there's more tide or wind. Pollock, bass, cod and ling are our main species for these types of fishing.
Other preferred methods are the use of lead headed soft plastics like Fiiish BM, Crazee Sandeel and Namix Cobras. When offshore these range from 60g to 200g. When required, we do also use traditional flying collar rigs.
I can provide all the relevant fishing tackle and I'm happy to give tuition and help throughout the day.
Please don't hesitate to get in touch if you require more info or would like a bespoke charter that may include mixed fishing or sightseeing?