Family and Corporate Days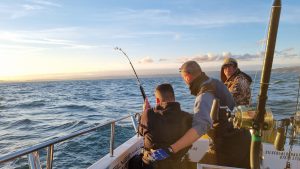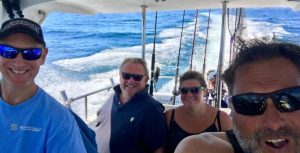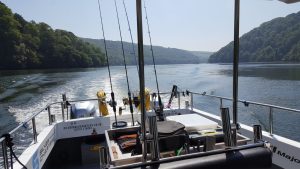 If you're a family or group of friends looking for an adventure or birthday treat, or a business looking to reward and boost your colleagues morale, we can provide a great escape and amazing day out on the water.
Silver Halo is fully equipped and safe to carry 8 people including crew. This allows groups of up to 6 to charter the complete boat and skipper privately for the day, however, the best fishing experience is with just 4 anglers.
We can provide anything from mackerel fishing to sightseeing and dolphin watching. We try to be flexible, so 'all in one' trips are possible, for example, a return trip from Torquay to Dartmouth or Exmouth with a few wrecks or reefs fished enroute.
Alternatively, we can travel up the Exe or Dart for lunch in one of the great pubs or resturants.
Whilst in shallower and more sheltered waters a rear platform and side door allow easy access to the water, ideal for diving and snorkelling.
It's possible to design your own day to include what you want, please enquire and ask for recommendations.